I've been asked once by one of my most important catalyser:

"When did you know you were passionate about photography?"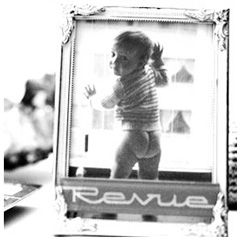 ... and it was actually part of a
print interview
and took me pretty much by surprise as i was neither used being interviewed nor prepared) that i believe to have found my passion about images at a very early stage, even though it was way more just photographic then anything else.
I would say it all started in kindergarden when the kindergarden establishment decided to put this tall but sensitive little boy in a group of same sized but way older "gangsters".
Locked up in toilets, it happened that this boy declared his alienation by drawing black dragons instead of colorful rainbows until further notice. The responible caretaker understood and they took him out.
He spent some time with his
highly artistic grandmother
before he entered preschool where he made his next contact with the establishment. It was the end of the year, just before summer and every child was asked to draw a bird on a wall as their collective end of year project. The boy was super excited as he just figured out how to draw his ultimate bird ... and he proudly did.
But his "
ultimate bird
" got rejected, overpainted and the boy lectured with statements like: "This bird is not yours - you've seen it somewhere else". Well, of course I did - WTF...?!!!?
Knowing how to write, at least a little, that boy would still draw pictures though rather then writing in a diary to get his juvenile emotions expressed and eventually organized. I vividly remember him sneaking a peek of just the preview of David Lynch's "Elephant Man" and then drawing picture after picture after picture after ...
As a teenager the focus shifted a little and he started to explore his ascending drive - way more inspired by Egon Schiele than Gustav Klimt btw. - in a period of
expressive, quite explicit nude paintings
. The art teacher loved them, not so much the catholic, private school establishment ...
Although recommended by the art teacher, he never made it to the Academy.
Instead he started irritating the establishment at the
Viennese Institute for Social and Cultural Anthropology
by interweaving J. Lacan's imaginary order with the Newer System Theory and Second Order Cybernetics for quite a while until they finally got rid of him. He graduated as a BA instead of writing his ultimate thesis. But that's a different story.
Anyways, as this should be about images and not so much about words and their inability to be comprehensive it's up to you to connect the dots ...
Please Enjoy!